During the event we facilitate a unique form of matchmaking via network- and expertmeetings.
Why you can't miss our events
Leadgeneration with a qualified target group
Guaranteed interaction with potential customers
Valuable matchmaking during teh one-to-one meetings based on your preferences
30 days exposure online and in person
And so much more!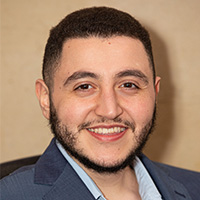 Aimane El Massnaoui | Sales Executive
Fill out the form and I will contact you as soon as possible!
Request information and prices
What does the online event look like?
Grabowsky participated in an online event this year. The preparations to create content for the event portal went smoothly and professionally and we were very satisfied with the result. Partly because of this, we have had interesting conversations with many visitors in one-to-one meetings about their challenges with access management. All sessions were well organised and technically it worked perfectly. Finally, it was a good choice for the organisation to extend the event until the end of January. Despite all the restrictions that COVID-19 has imposed on us, we look back on a successful event.
Qualified leads for your business
Sharing Knowledge & Connecting People. That's what Heliview Conferences & Training represents. Due to our strict access policy, we bring you in contact with Heliview and Marketing Qualified Leads in various ways during the event.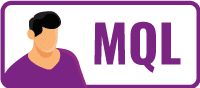 A Marketing Qualified Lead (MQL) is a qualified end-user with a role in the Decision Making Unit (DMU) within an end-user organisation with at least 20 FTE, who, apart from being interested in the event topic, is also specifically interested in one-to-one meetings with your organisation and / or is interested in your contribution to the event.
One-to-one meetings
Facilitating personal and business contacts is the basis of our events. During the network and expert meetings, we match partners and participants based on the areas in which you operate and the participant's areas of interest.
You invite participants based on their position, organisation, industry and much more
We schedule the calls for you based on your availability and that of the participants
Participants can invite you for a one-to-one meeting
The one-to-one meetings are assessed on average with a 7.5
Thought leadership
During the event we offer you the opportunity to make a contribution to the programme. Whether you want to provide a keynote during the conference day or organise a live roundtable during the online event, the wide range allows you to choose what best suits your organisational targets. With this we enable you to profile your organisation as the thought leader, to transfer your knowledge and to come into contact with a qualified target group.
Do you want to get in touch with qualified leads?