Get Connected
This fully catered conference is specially developed for professionals who are (jointly) responsible for ITAM/ITSAM for their organization. Connect with peers and solution providers and learn from each other!
ITSAM/ITAM is much broader than license management and audits. The field continues to develop. During the conference, we will discuss the latest developments through practical examples and we will seek connections with stakeholders and colleagues.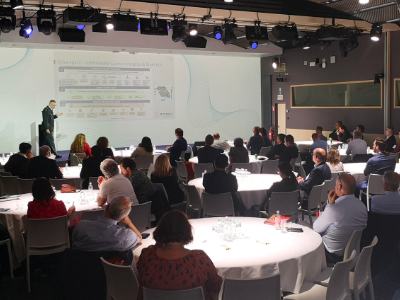 REGISTER TODAY!
Are you (jointly) responsible for ITAM/ITSAM for your organization? And are you open to three short 1-to-1 meetings? Then you can participate for free. The conference is fully catered for, including lunch, refreshments, and drinks with your colleagues and peers.
Get in touch with peers

Exchange knowledge and experiences

Fully informed on the latest trends and developments
Free ticket
€ 0,-
Network with peers
In-depth online sessions
Meet suppliers
Personal Programme
Conditions for free admittance*
You are part of the target group and you agree to have three one-to-one meetings
Premium ticket
€ 299,-
Exempt from obligation to have one-to-one meetings
Only necessary data can be shared**
TICKET SUPPLIER €699,-
This ticket is meant for people who want to follow the programme but do not belong to the target group such as solution providers and consultants. This ticket is not intended for commercial purposes such as proactively conducting commercial conversations and showing company communications in any form. We recommend that you become a partner for this. Please contact lotte.baauw@heliview.com.
Do you want to stay up-to-date with the latest IT-Operations news?
Make sure to subscribe to our newsletter to receive updates about IT-Operation related topics and our conferences.
Participate as partner?
Suppliers who are interested in joining this conference as a partner can contact Lotte Baauw, Senior Sales Executive: +31 (0)76 548 40 26 to get more information about what the possibilities are.