Welcome at the E-invoicing Conference
Make it Work!
E-invoicing Conference is the place where financial professionals meet and where all innovations in the field of financial and invoice automation are closely followed. At E-invoicing Conference you will get inspired on how you can continue to develop e-invoicing within your organisation!
Last year's topics:
Onboarding Customers and Suppliers
Standards
Streamlining and Integration of Processes
Laws and Regulations
E-Invoicing in the E-Procurement Cycle
Purchase/Procure to Pay (P2P)
Order to Cash
AR/AP Automation
RPA
AI
Blockchain
With great pride and support of the Belgian Government we present you the E-invoicing Award
It is time to put the organisations that have turned digitizing invoicing into a gain in efficiency into the spotlight at the annual E-invoicing Award.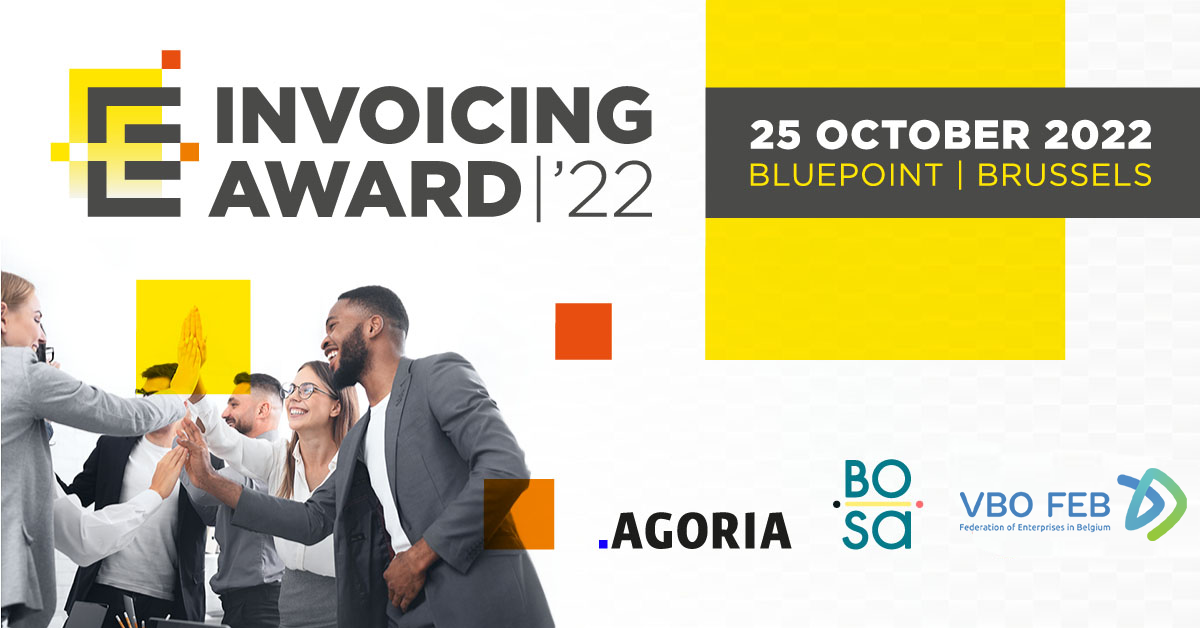 Meet the finalists of 2022