Taking the next step!
E-invoicing Conference is the place where financial professionals meet and where all innovations in the field of financial and invoice automation are closely followed. At E-invoicing Conference you will get inspired on how you can continue to develop e-invoicing within your organisation!
News broke on Friday 29 September 2023 that the obligation for B2B will also take effect from 1 January 2026. Extra important of Taking the Next Step now within your organisation so that you are ready for it in 2026.
Focus area's
ViDA (VAT in the Digital Age)
E-procurement
E-invoicing abroad
Mandatory e-invoicing
CTC (Continuous Translate Controls)
Onboarding Customers and Suppliers
Standards
Order to Cash (O2C)
Purchase to Pay (P2P)
Laws and Regulations
Invoice Automation
With great pride and support of the Belgian Government we present you the E-invoicing Award
It is time to put the organisations that have turned digitising invoicing into a gain in efficiency into the spotlight at the annual E-invoicing Award. On October 24, the award will be presented!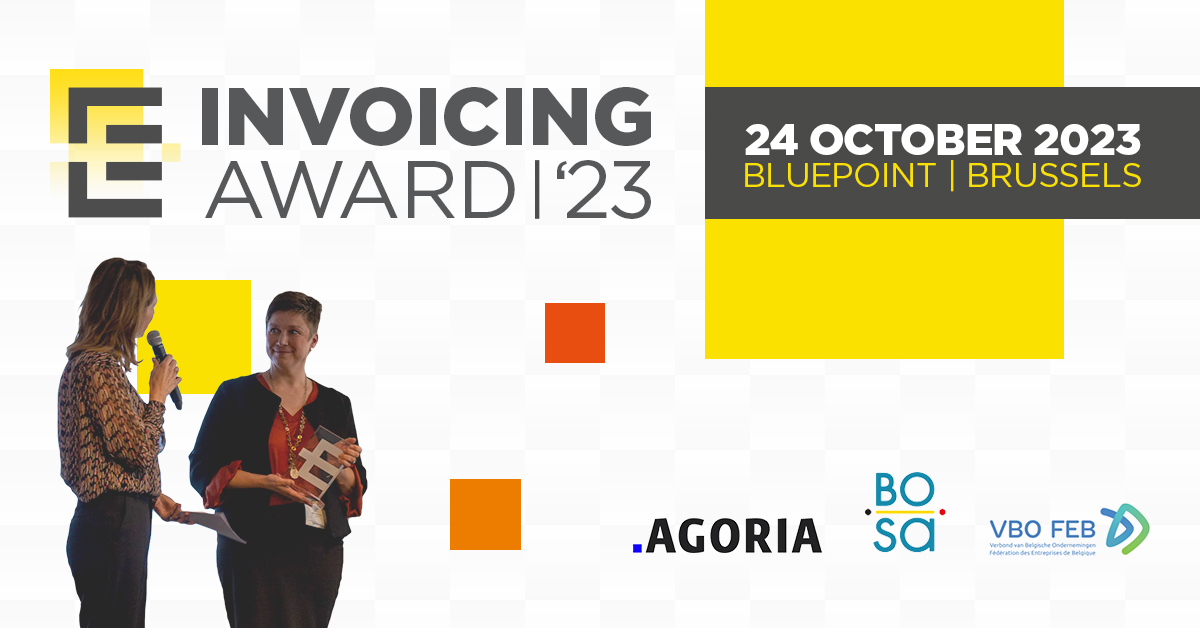 Latest news

Cedric, you won this years E-Invoicing Award. Could you introduce yourself? My name is Cedric Neve. I am the founder and CEO of Digiteal. Most of the companies providing PEPPOL connectivity are either specialised in integration with a large offering linked to transformation and connectivity to multiple networks or they are providing solutions to cover [...]
Continue reading

On 24 October Financial professionals gathered in BluePoint Brussels to discover the latest developments in the field of (mandatory) E-Invoicing. Various professionals spoke about their journey to digitisation and the upcoming obligations. The speakers of 2023 Francesca Vanthielen, Chair of the E-Invoicing Conference Ann Magnus, CEO of Magnus Business Gifts and winner of the E-Invoicing [...]
Continue reading

Schneider Electric is a French multinational enterprise specializing in digital automation and energy management. Combining innovative energy technologies, real-time automation, software and services, and provides integrated solutions for homes, buildings, data centers, infrastructure and industries. Schneider first approached Tungsten Network in 2008. At the time, Schneider was processing 650,000 invoices at three AP locations, with [...]
Continue reading